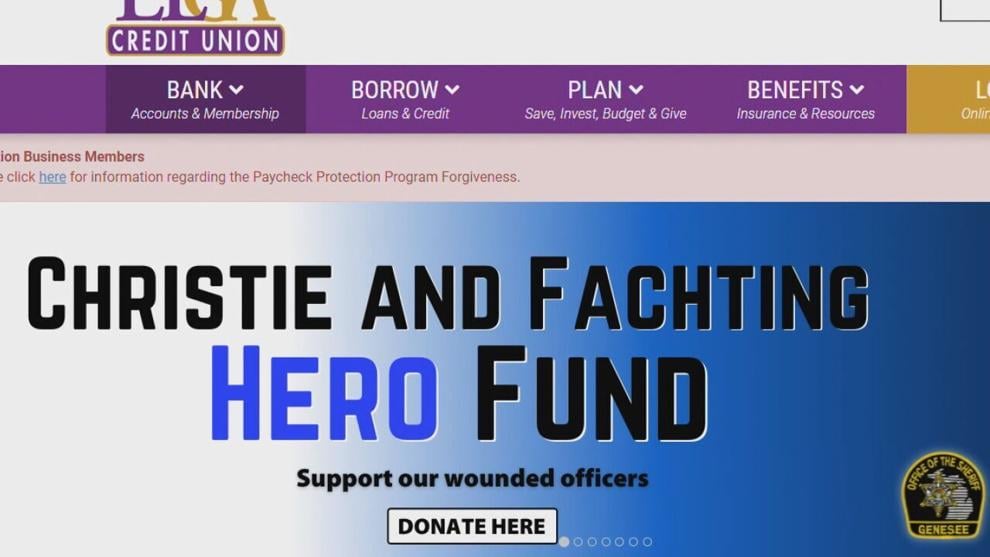 FLINT, Mich. (WJRT) -  It's been a tough month for Mid-Michigan.
Thanksgiving week, a Flint home explosion killed two people and forced dozens of families out of their homes. Many of those families are still not able to return home a month later.
In Oxford, a community is still in shock after a tragic school shooting that left four high school students dead.
And, the week of Christmas, an officer and a Sheriff's deputy were shot on duty in Burton during a deadly altercation. 
While it's a hard time for so many people during the holiday season, the people of Mid-Michigan are banding together to help.
Holidays are hard enough without a pandemic, but this past month Mid-Michigan has just been hit with back to back tragedies making the holidays even more difficult. 
The community has really stepped up to support victims who are still recovering and taking the season of giving beyond just the holidays.
"No time is a good time for a tragedy obviously, we want to make sure we're supporting them," said Terry Katzur, executive vice president of ELGA Credit Union. 
Devastation, after devastation. Across Genesee County, the last six weeks showed more challenges than usual.
But, community leaders and businesses continue to bring some hope and light to those in need. 
"When you can do something I feel it's the obligation of a business owner to do something," said said Grand Blanc Great Harvest co-owner Scott Sassack. 
Great Harvest Bread Company in Grand Blanc plans to donate 10% of Friday's sales to those two officers.
"I feel as a business owner I ground my roots in the community, so whenever I see a need for somebody, I want to be one of the first ones to step up because we are fortunate enough to be able to do those things," said Sassack. 
ELGA Credit Union has also set up a hero fund, in honor of the two police officers who were shot Genesee County.
"They and their families are going to be going through some tough times, so the funds will go directly to the officers and their families," said Katzur. 
It's been weeks since the Flint explosion that left 27 families displaced just before Thanksgiving. While some residents have been allowed to return, Catholic charities are not forgetting the rest. 
Housing coordinator, Misty Bowers has continued to find more permanent placements for those families as well as getting them the necessities they need for every day. 
Additionally, multiple donation sites are still open in efforts to help repair homes damaged in the explosion.
"It's some long hours but it's needed and it's necessary so you don't really think about it you just go with it and assist however and wherever you can," said Bowers.