LANSING, Mich. (WJRT) - As Michigan hospitals continue treating a record number of COVID-19 patients, they say over three-quarters of them are not vaccinated.
The Michigan Health and Hospital Association released data this week showing that 76% of patients hospitalized with COVID-19 across the state are not fully vaccinated.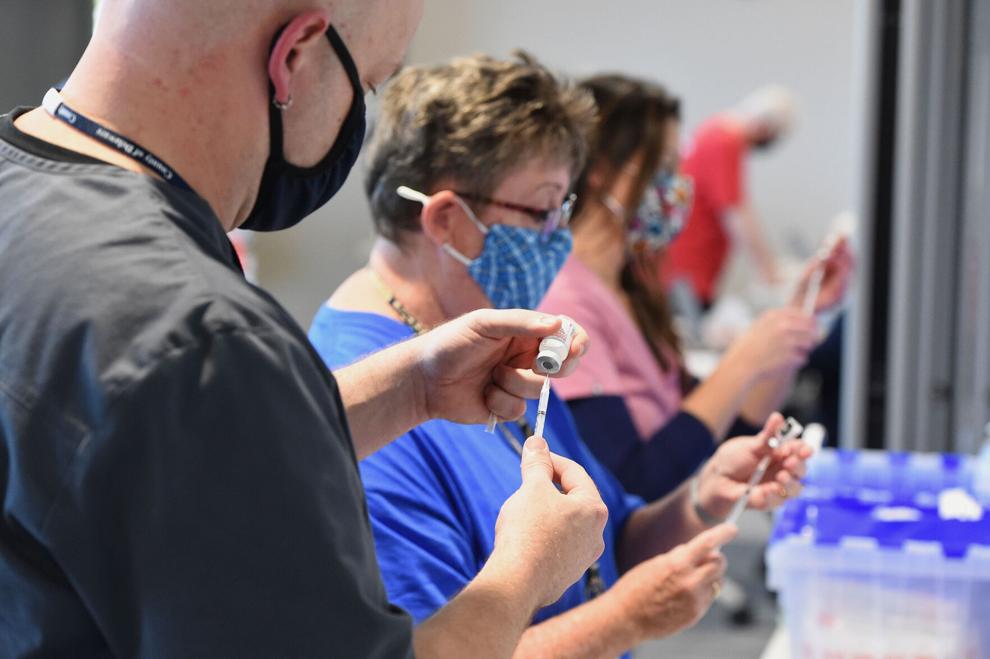 Of those, 87% of COVID-19 patients in intensive care and 88% of COVID-19 patients on ventilators at Michigan hospitals are not vaccinated.
"The data is clear: if you are unvaccinated, you are risking hospitalization or death," said Michigan Department of Health and Human Services Director Elizabeth Hertel. "We have a safe and effective vaccine that is quite literally saving lives. Michigan residents absolutely need to get vaccinated to keep their loved ones safe this holiday."
Michigan hospitals reported admitting a total of 4,452 patients with confirmed or suspected COVID-19 illnesses. They include 929 patients in intensive care and 590 on ventilators.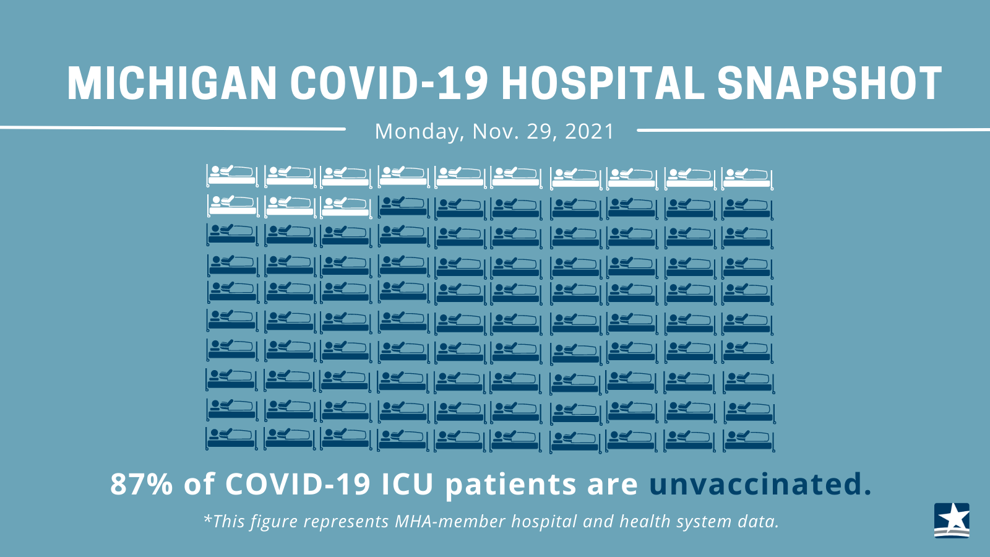 "Michigan's health care systems are stretched beyond their limits – so much so that the U.S. Department of Defense is providing clinical staffing support to hospitals throughout the state that are operating at capacity, delaying nonemergency medical procedures and placing their emergency departments on diversion," said Michigan Hospital Association CEO Brian Peters.
The Michigan Department of Health and Human Services recently reported that over 70% of residents age 16 or older have received at least one dose of COVID-19 vaccine, but the number of newly confirmed cases is nearing record levels.
An average of 8,250 new cases of COVID-19 were confirmed statewide for Tuesday and Wednesday. The all-time daily record is 9,779 new cases in October 2020.
The state health department says there are no confirmed cases of the new Omicron COVID-190 variant, which first was detected in South Africa in November.
Health officials continue urging everyone to follow basic COVID-19 prevention measures like getting vaccinated, wearing a face covering indoors, social distancing and washing hands often.