LANSING, Mich. (WJRT) - The state of Michigan is standing pat on issuing any new COVID-19 mandates, even though the nation's worst coronavirus surge continues in the state.
Michigan is only recommending that everyone 2 and older wear a face mask at indoor gatherings over the Thanksgiving holiday.
Daily COVID-19 cases have been on the rise in Michigan since the summer.
An average of 110 new cases were reported each day the week of June 28. Now, the state's seven-day average for new daily cases is above 7,000.
Hospitalizations are increasing, as well. More than 3,700 are fighting the coronavirus in Michigan hospitals this week, which is the most since April.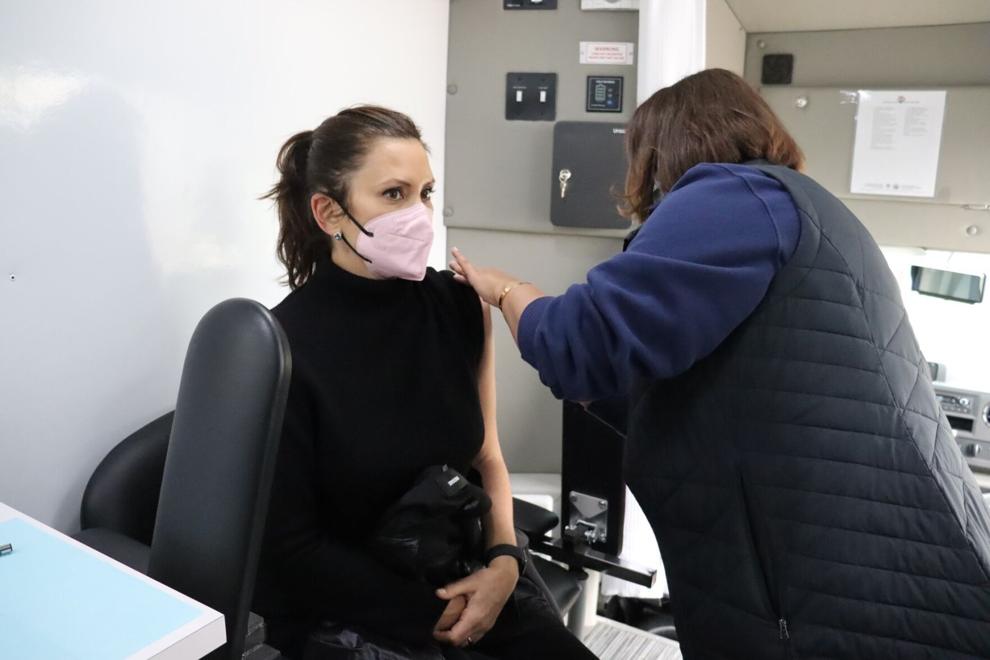 Gov. Gretchen Whitmer defended the lack of additional mandates from the Michigan Department of Health and Human Services, pointing to the availability of coronavirus vaccines this holiday season.
She said a majority of infections in Michigan are affecting unvaccinated people.
"Largely, the people that are getting sick and hospitalized are 93% -- the last figure I saw here in Michigan -- are unvaccinated," Whitmer said. "It's stressing out our health care system, it's stressing out our hospital workers and it's creating the possibility for more people to get sick."
Whitmer indicated in a news conference on Tuesday in Owosso that the state health department could issue new guidance to combat the surge in cases.