DAVISON, Mich. (WJRT) - On Nov. 16, Davison High School students received an email that asked them to take a survey that contained questions regarding mental health.
The information the students provided would be used as data for a student project. The school says that survey had been approved by administrators.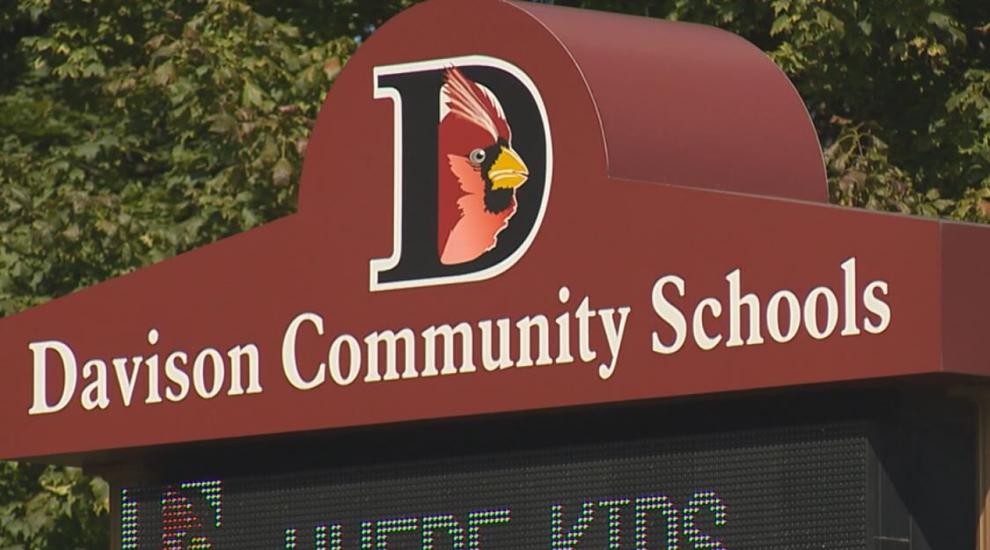 Students say they were told by Principal Ron Jacobs during that morning's announcements that the survey was anonymous and that it would not link their names to their answers
However, that wasn't the case. Within 15 minutes of the survey going live, more than 600 students submitted their answers and in that time Jacobs realized a mistake was made when creating the survey format.
According to a letter to parents from Jacobs, the survey did ask students to provide their email address, revealing their identities to personal questions about depression and suicidal thoughts.
Additionally, Jacobs states in his email in part, "we had told the students that the surveys would remain confidential."
"When we talked to Mr. Jacobs, when Mr. Jacobs was on the announcement, he said it was anonymous," senior Sophia Perrault said.
By the next day, about 12 students including Perrault were pulled from their classes to speak with guidance counselors after their answers revealed they had once considered or were considering inflicting self harm.
In the state of Michigan, it is mandatory for school staff to report when someone admits to considering self harm or suicide.
Because the surveys were not anonymous, Jacobs was required to bring students' answers to the attention of school counselors.
"It just created this feeling of betrayal because we were told it would be anonymous and the next day you have students being called down to the office regarding their answers," senior Nadia Owens said.
Perrault and Owens were among the many students who addressed the school board at Monday night's meeting.
They said their guidance counselors did not handle the situation effectively, some brushing off student's feelings, others making recommendations the students and their parents believe they were not qualified to make.