FLINT, Mich. (WJRT) - A Mid-Michigan toddler is recovering in the hospital after being diagnosed with Respiratory Syncytial Virus, or RSV.
Michael Brocklehurst said his 18-month-old son Calvin first showed signs of a cold. But after a couple of days, he was having a hard time breathing so he took him to the McLaren emergency room in Fenton.  
Once there, he said doctors were able to stabilize Calvin enough to transfer him to a hospital in Royal Oak.  
"He was just like really having trouble breathing. He wasn't eating," said Michael Brocklehurst. "It got pretty scary for a minute."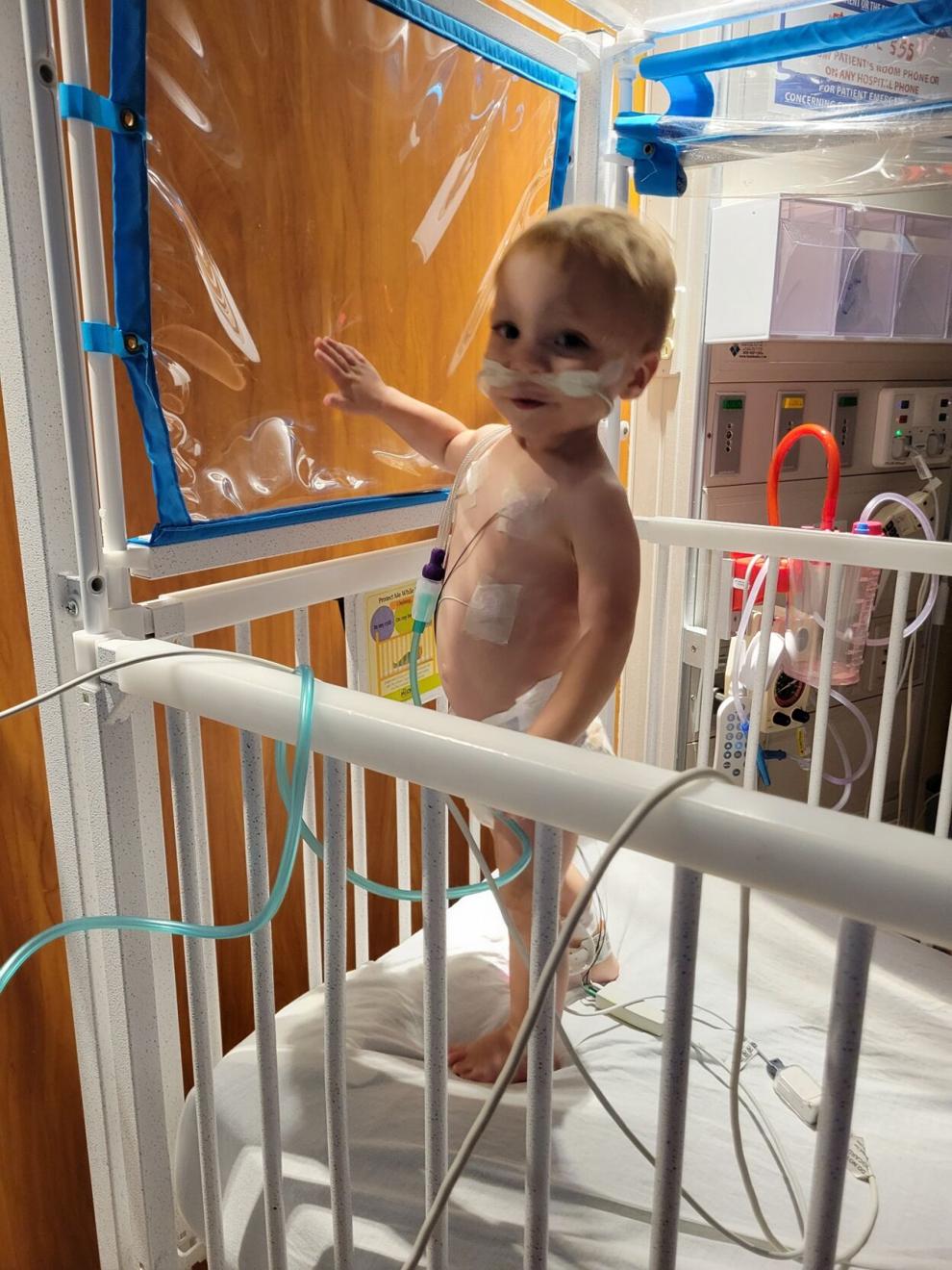 Hospitals across the country and in Mid-Michigan are filling up with kids being treated for RSV.
"It's very contagious," said Dr. Bobby Mukkamala. "This many kids at one time and what may be a particularly bad strain is what's causing our hospitals to fill up."
The same precautions recommended during the COVID-19 pandemic will help prevent the spread of RSV.
"Masks do more than just help with the COVID virus," said Mukkamala. "They help with all viruses. All infectious disease that are airborne spread and respiratory droplets can be diminished by wearing a mask." 
Proper hand washing is also a preventive measure.
After six days in the hospital, Calvin is showing signs of improvement and hopefully will get to go home soon.
"Just a few hours ago he got taken off the forced air, so it's just oxygen and he's drawing it in himself," said Michael Brocklehurst. "Now we're in pretty good shape. We just have to wait for the doctors to do the rounds in the morning and decide if he's breathing naturally enough to go home."
His wife, who is a nurse, is at home taking care of their infant son who also has RSV, but a milder case.