As a low pressure system and cold front move in, clouds will increase, winds will be breezy, and we'll be mild today into tomorrow before turning colder. We'll also bring in some rain.
Today's highs will be in the mid 40s with a SSW wind at 10-15mph, gusting to 30mph throughout most of the day. If you see sun this morning, enjoy it while it lasts! We'll be cloudy for the afternoon with spotty showers later tonight.
Early tomorrow morning near the bay, thumb, and I-69 corridor you'll see passing showers before rain becomes more scattered for everyone mid-morning. Tonight's temps will only drop to near 40 before we're back to the low and mid 40s near lunchtime tomorrow.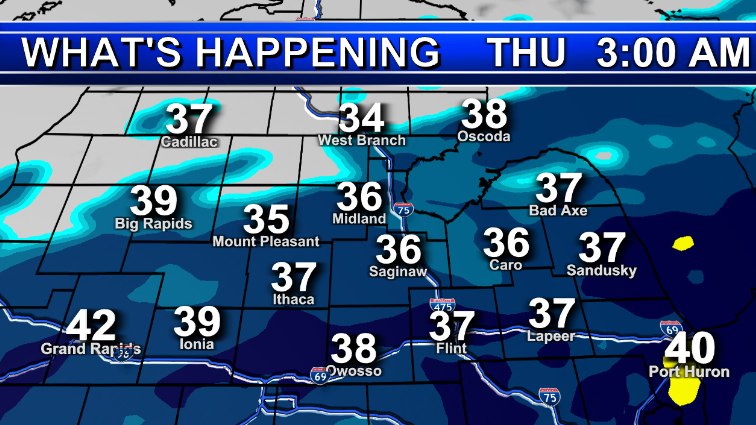 Temperatures then fall through tomorrow afternoon, down to the mid 20s by Friday morning. Scattered Thanksgiving rain showers will change to mix and then flurries. Lake effect flurries linger Friday with highs only in the lower 30s.